Here are some misc. photos of Mikey. Some are my personal ones taken by me (or by my camera) and some are others.
of all horrors! My ex (#*&$) husband couldn't even
take a pix! How stupied! This was the 1st time I met Mikey too!!!
It's like "duh" you turn the camera sideways, right? But my ex-husband had (has) a few bolts loose in his nit wit head. He cut Mikey's head off. I will never forget coming out of Walmart and him looking at the pixs and going, "oh God, your gonna kill me!" That I almost did! Here it was the first time meeting my idol and he cuts his head! Man. I was hoping to get the oppertunity at that time for him to get a photo taken of HIS favorite driver..guess what I would of done???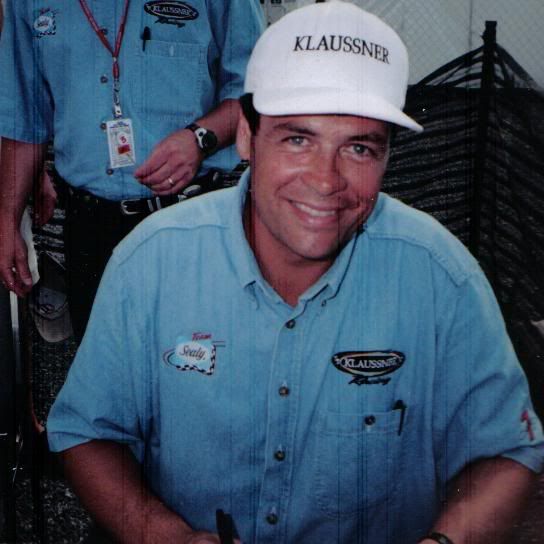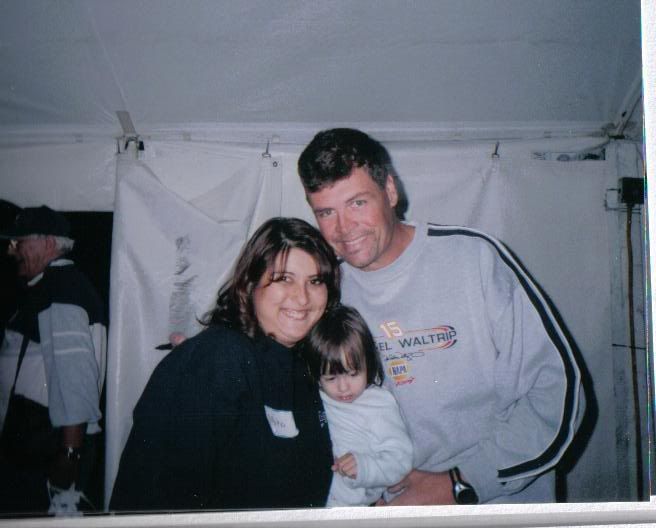 ewh how fat am I?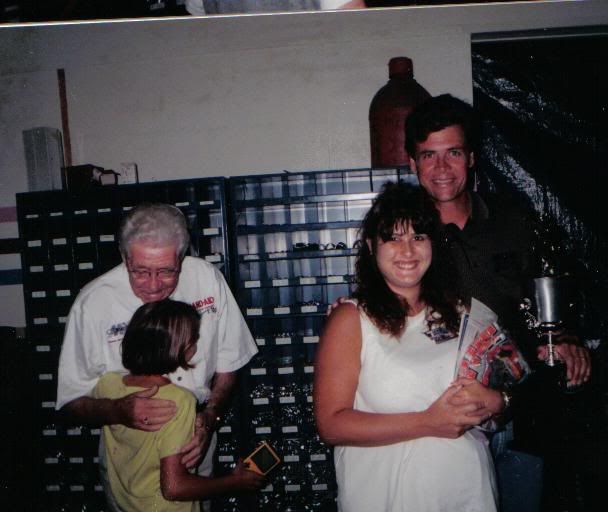 he's seen me prego too!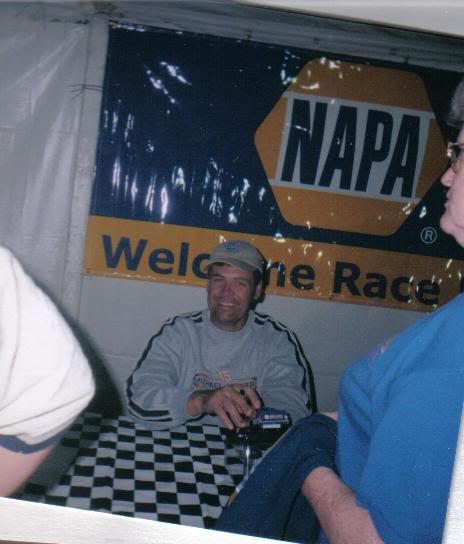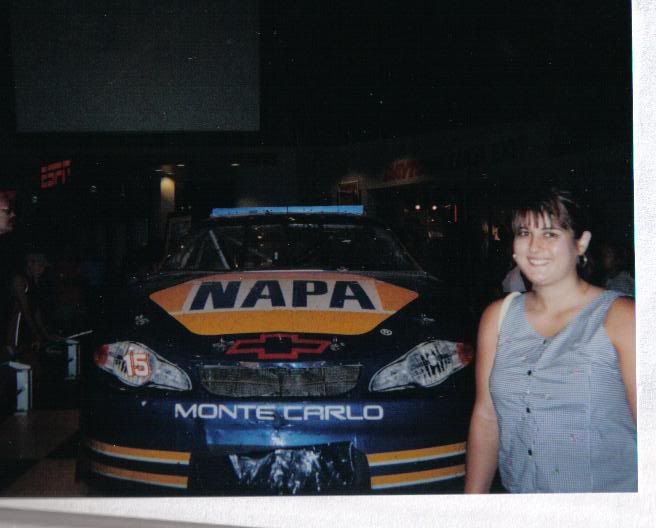 me standing besides a winning car
cut out my ex husband's head...haha! Got him back!For cutting my head out of my first picture with Michael!
eh look at tha hair on me! ewh. This was not one of my best ones with him! He looks hot, I look like crap!