They have released two of the dolls!

The first one is Selena in concert. This is a 12" fashion doll with lifelike hair. Highly detailed Selena wearing black outfit with accessories.

This doll comes with a gold Selena logo bracelet.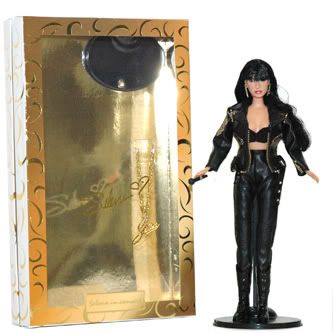 The second is SELENA VIVE DOLL. 12" doll wearing her famous mirror dress. This doll comes with a Selena logo necklace.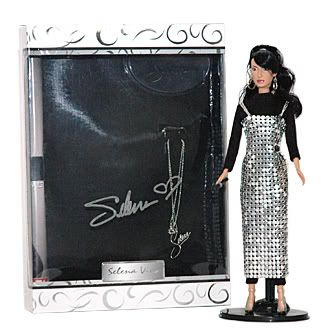 Both dolls come with a stand with the Selena logo and a mini poster.

Each doll is $19.99 plus shipping and handling.



The other items are Classic series 3,4 and 5 are out!

Be sure to visit Q-Productions site today to order your official Selena items!

There you can order stuff such as towels, blankets, CDs, posters, t-shirts and more!

click here to visit Q-Production shop!